Welcome to Småland's nation!
We can talk for a long time about what Smålands has to offer. But most of all we want to say that Smålands is a place where you find friends for life. A place where you make contacts, hug, socialize, play sports, go to concerts, football matches and pubs together. You have coffee together, dance sweaty together and work together. Some of us are a little younger, others of us a little older. Some have started a family and left us with fond memories, others have just begun their journey here. The experiences and experiences you get at Småland's nation are fantastic, and we hope you want to be a part of us.
Here on the website you can read more about our nation, our associations, our scholarships and housing.
Welcome!
Upcoming events
January 21, 2022

Pub Hyttan
January 21, 2022 18:00 - 23:00


January 25, 2022

Lit Club
January 25, 2022 17:00 - 18:00


January 26, 2022

Reccevent - Fika with the officials
January 26, 2022 12:30 - 15:00

---
Spring of 2022
Our expedition is now open for the semester and we are open the following days and times:
Tuesday 14-17
Wednesday 10-13
Thursday 15-20
Friday 10-12.
Our library is open for studying monday-friday between 10-18!
Welcome in wishes Smålands nations fulltimers for the spring semester of 2022!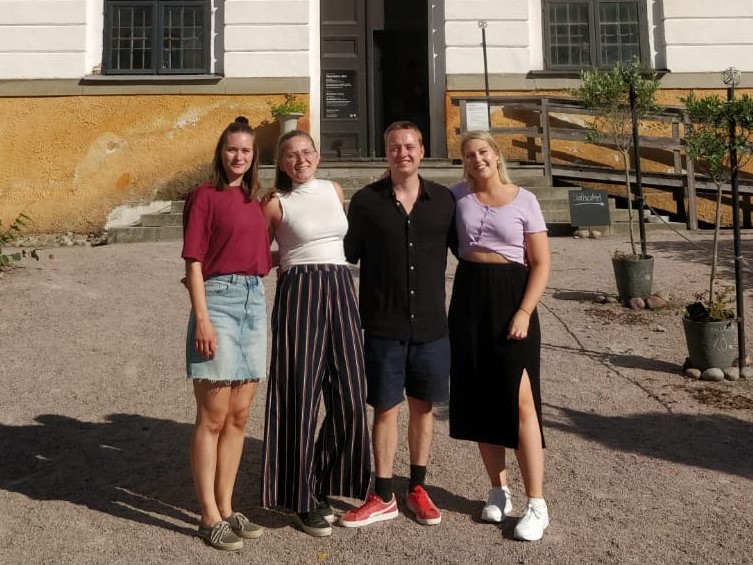 ---
How to become a member?
At the nation
Visit us at S:t Larsgatan 5 during office hours. Bring your ID, letter of acceptance and 260kr (we accept both card and cash).
Inskrivning
At the start of every semester we're open daily for students to sign up for membership, with a table set up to greet you.
Online
If you're accepted into Uppsala University and have a Swedish personal number, you can become a member online by heading over to uppsalastudent.com.
Become active
Become active! It is part of Uppsala's traditional student life and you will have a great time!
---
Smålands offers: